We have set up two Enforcement Hubs, to deter criminals and give residents the opportunity to speak face to face with police and Redbridge Enforcement Officers.
Hainault Enforcement Hub
The Hainault Enforcement Hub is be located on Manford way, marked by the red circle.
This hub is open seven days a week but due to police time commitments the opening time vary. Please see the opening times on the Redbridge Council website.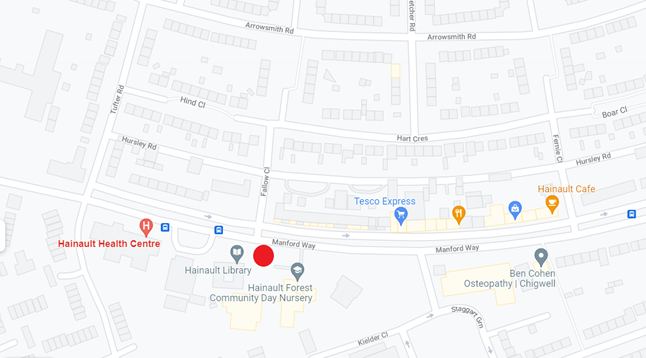 York Road Hub
The York Road Hub is located outside the station exit on York Road.  
You can visit the Hub on Mondays, Wednesdays and Saturday from 4.30pm to 6.30pm.